We take responsibility for the environment and how our operations impact it. For decades, Meinl has consistently improved and modified production and logistic procedures to ensure that they are carried out in an environmentally responsible way.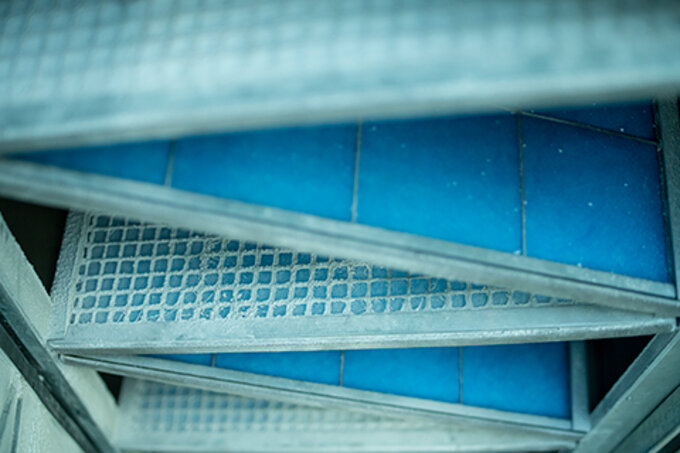 At our cymbal production facility, we operate with a modern air suction and filtration system that removes any lacquer residues from the air. This ensures that only 100% clean air is returned to the environment.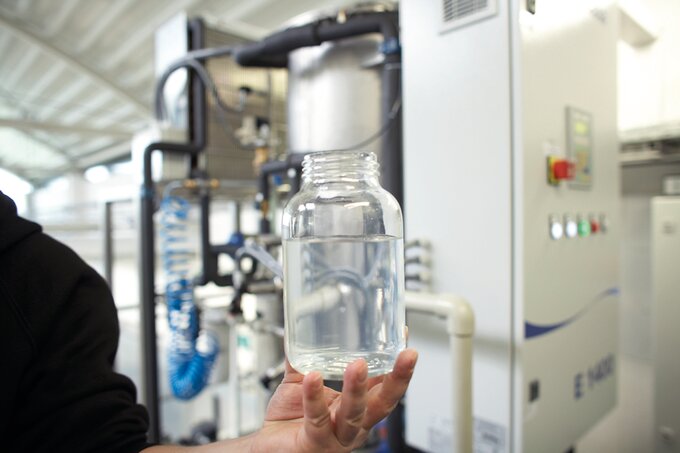 A specially designed vacuum distillation unit that we run within our cymbal manufacturing facility saves more than 90,000 liters (~ 24,000 gallons) of drinking water each year.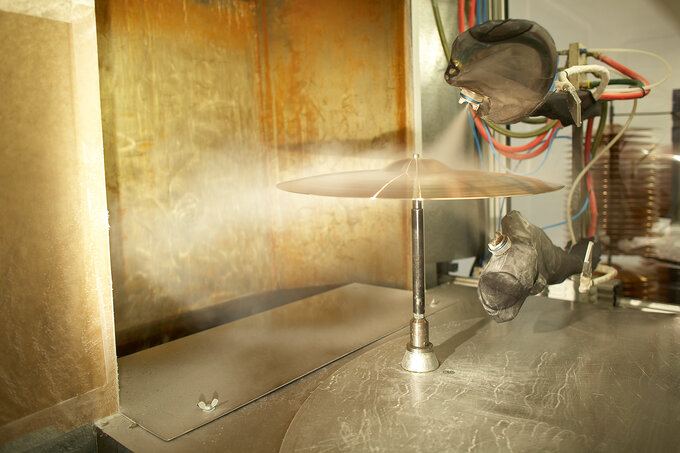 Our cymbals are coated with a thin layer of lacquer that is only around 6-8 μm thick. By applying such a thin layer on the cymbals, we keep the consumption of lacquer as low as possible without compromising quality or tone.
e-mobility
We utilize electric cars in our company fleet. We want to make a continuous substantial effort to lead the way in an environmentally responsible future. All of the electricity we use, as well as the power for our electric cars, is generated from renewable resources.
For our employees who commute via e-bike, we have a power station conveniently located so the e-bikes can reload while their owners are hard at work. After a work day, our employees can ride back to their homes with a fully charged e-bike.
All of the electricity we use at Meinl company is obtained from renewable sources, and we have been able to reduce our carbon footprint to zero tons utilizing renewable energy. Since the rebuilding of our cymbal factory in 2003, we have systematically incorporated solar panels on all of our buildings. As of today, our cymbal production facility, logistics center, multi-purpose showroom and administration buildings are all equipped with solar panels. Annually, we generate more than 620,000 kilowatt hours from solar energy. This is a savings of more than 420,000 tons of CO² per year, and the energy generated would be enough to power more than 250 homes.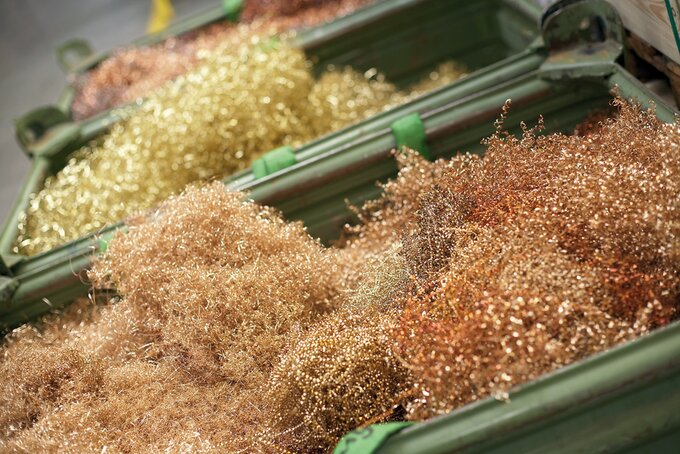 At Meinl, it goes without saying that all types of waste – be it paper, plastic, cardboard, Styrofoam, or bio waste – are separated and recycled. Waste can contain valuable resources and should be recycled fully. All of the metal scrap generated during cymbal production is returned to our raw material suppliers who then recycle it.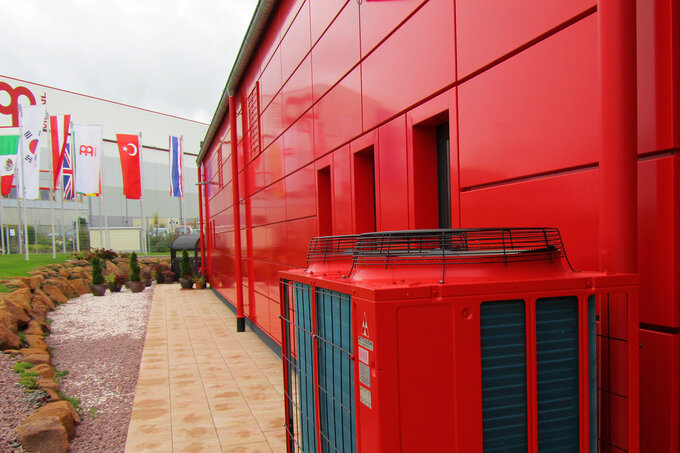 The showroom of our multi-purpose hall is heated by an air source heat pump. Fans lead outside air into the pump where it absorbs heat from the ambient air and releases it throughout the hall. Using this system, we created a cost-neutral source for environmental heat that enables us to avoid oil or gas heating systems. Air source heat pumps reduce the emission of pollutants and CO². They are durable, reliable and easy to maintain.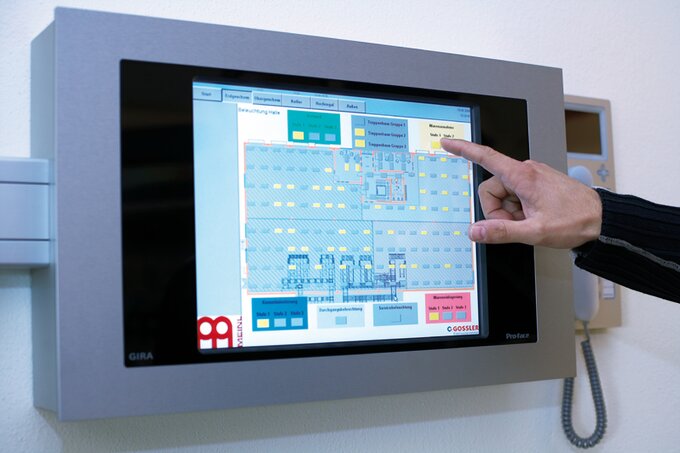 In order to keep our energy consumption as low as possible, Meinl has equipped all buildings with motion detectors that control lights.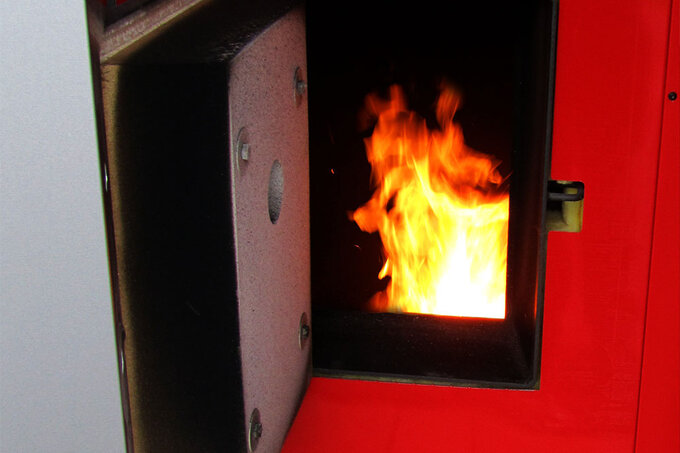 Using wood pellets, a by-product of sawmills, our multi-purpose hall is heated during special events. We strive to make use of systems that run on renewable raw materials, which conserve resources while reducing fossil fuel dependency.