Meinl's training program is a cornerstone of the company's success. We fill vacancies preferably from among our own trainees. Every year, a small group of young professionals get the chance to start their career at Meinl. We offer positions as "Trainee Wholesale and Foreign Trade Manager" (German: "Kaufmann/-frau für Gross- und Aussenhandelsmanagement") as well as warehouse logistics specialists (German: "Fachkraft für Lagerlogistik"). Subject to good performance, the majority of our trainees have excellent career opportunities at Meinl.
As a trainee, you get a comprehensive inside-look into all fields of a modern distribution from day one. Below you can find some stories from current and former trainees: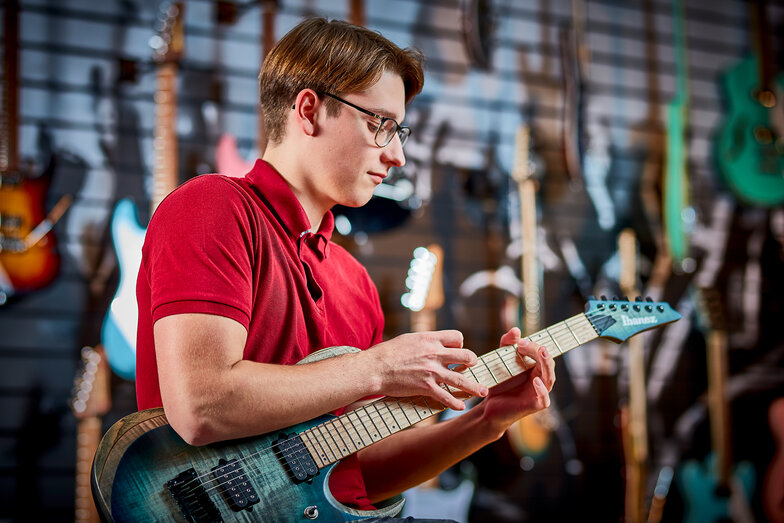 In September 2017 I started my apprenticeship as merchant in wholesale and foreign trade at the Meinl company. Since then I have worked in almost all departments of the company and I am currently a member of the Productadministration/Purchasing department. The change of department gives you an insight into the work and the varied and interesting processes of the company. Through the many departments, I was able to get a good idea of which department I would like to work in later and which job suits me best. You learn quickly and are allowed to take responsibility and work independently. That and working with the musical instruments & artists and getting an insight into the music business are the best things about my education. That was the reason for my application - I wanted to make my hobby, music (making and listening to music) my profession.
ARE YOU INTERESTED IN AN APPRENTICESHIP WITH MEINL?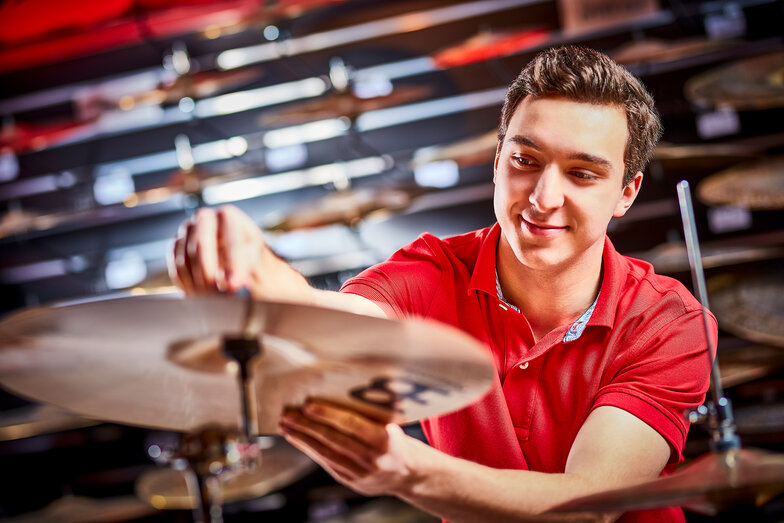 Hi, I'm Florian Graf.In 2016 I started my three-year apprenticeship as a wholesale and foreign trade merchant at the company Meinl. During this time, I worked in many departments and got to know the organisation, colleagues and processes very well. With commitment in the workplace and good performance in vocational school, you have very good career opportunities at Meinl. Even before the end of my apprenticeship I was offered the opportunity to take over the product management of our latest brand "Meinl Stick & Brush". Wow - of course I couldn't have missed that. My area of responsibility now includes many varied activities. The focus is on the development of new products. Besides product development, I am responsible for other tasks, such as designing the catalogue, posting articles on our social media pages and much more.